2019 What's In the Song Performances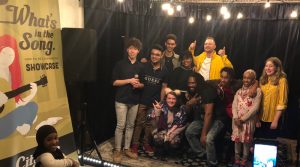 CityFolk Festival's launch of their community initiative 'What's in the Song' has already produced two outstanding final local performances. The first, at the Origin Arts and Community Centre, was hosted by outgoing Ottawa Poet Laureate Jamaal Jackson. A very diverse group of students worked with Jamaal at the Origin for 15 hours over several weeks, honing their writing skills and getting deep into the presentation. Jamaal's focus is on bringing out the emotion of a song and the performances reflected it, without exception. We heard many styles of music performed and all of the artists, aged 12-18, nailed it.
The second performance of the weekend was held at the Mill Road Community Centre in Chelsea, Quebec, hosted by Canadian music legend Ian Tamblyn. Ian is a Juno award winning musician who has released over 40 albums and is a producer and playwright, among other things. He brought all of his knowledge and experience in writing and songwriting to the young artists in this program, and what they produced was just outstanding. It was a packed house and the performance was highlighted by some excellent songs written and performed by the students as solo, duos and more, occasionally accompanied by Ian and local musician Pat Maher.
We were all very impressed with how mature the level of writing was at both these locations and it supports our belief that creating opportunities for young writers is an important community initiative.
---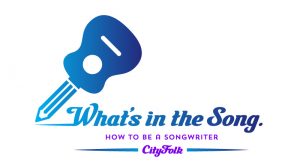 Do you think that your community might have an interest in hosting a program like this? Get in touch with Alan Marsden at amarsden@ottawabluesfest.ca for more info on how to get involved and visit our What's in the Song page for a basic program outline.